Important Information Before Booking
Reservation Fees
You can book via online, phone, or our offline Concierge Counter. Please refer to the following reservation fees per method.
※The quoted fees apply per reservation.
※Guests are responsible for the phone call fee when booking via phone.
※We accept wait lists for guests who wish to wait for cancellation of bookings when their preferred dates are fully booked. Please call our property for details.
• Online       Free
• Phone       220yen (per night)
Reservation Desk 098-860-1415
Operating Hours  Mon ~ Sat / 9:30am ~ 6pm0
• Concierge Counter  220yen
Please approach our concierge counter at our property.
Services & Facilities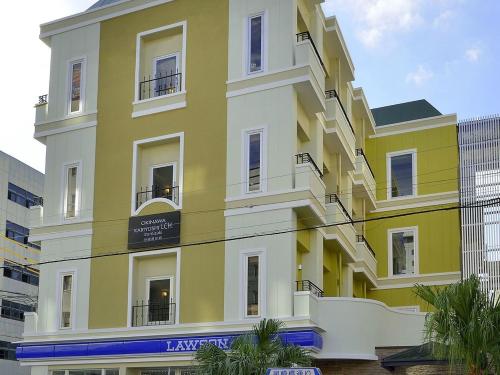 • Check-in & Check-out
Check-in  from 2pm
Check-out  until 10am
※Check-in is processed at Main Building for both Main and Annex guests. Please note that guests cannot check-in at Annex Building. (photo right: Main / below right: Annex)
※Between 10pm~7am : We lock our hotel entrance for security purpose. Please call our hotel staff with the interphone provided at the entrance when arriving after 10pm.
※For re-entry or exit, guests can use their room card upon accessing via elevator only to the floors they stay.
• Convenience Store
Convenience store Lawson is located on the 1st floor of LCH. Izumizaki Main Building. You can purchase necessary goods, use international ATM, fax, copy and courier services.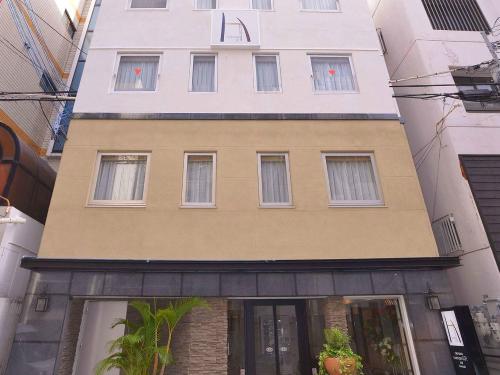 • Free Wi-Fi Service
• Luggage Service ✖️
We do not transport or take care of guests' luggages at any circumstances, including taking care of guests' valuables. Please take care of them at your own responsibility.
• Concierge Service (surcharge)
Apart from above, any services requested to our Concierge Counter incurs 540yen of service fee per request. Please pay it directly to our staff upon request.
• Car Park ✖️
We do not have private hotel car park. Guests can use nearby public car park.
Cancellation Fees
Guests can cancel their booking via online. The cancellation fee incurs 7 days before the booked arrival date. Please note that we do not accept any waiver of cancellation fee for any circumstances including bad weather.
• Cancellation Fee (based on arrival date)
6 days  ・・・50%
2 days  ・・・80%
1 day   ・・・90%
on the arrival date/no show ・・・100%