Directions to Hotel
Located in Izumizaki at the centre of Naha, a perfect location for business and personal travel!
KARIYUSHI LCH. is extremely close to Naha Governmental Office and Kokusai-dori, where first-time visitors to Okinawa can rest assured at this area of safety. Naha Bus Terminal and Monorail Kenchomaé Station is within 3-4 minutes walk, which is incredibly convenient for travellers with both business and personal purpose.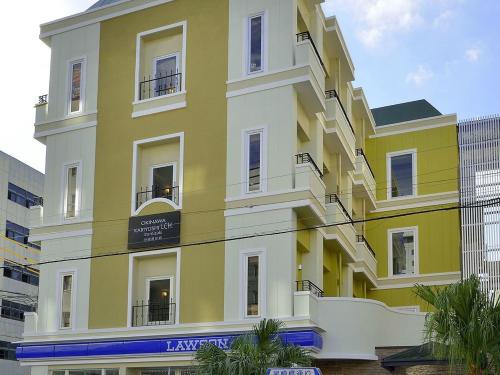 Check-in for Annex Building is also processed at Main Building which is 1 minute walk away. Please note that guests cannot check-in at Annex Building.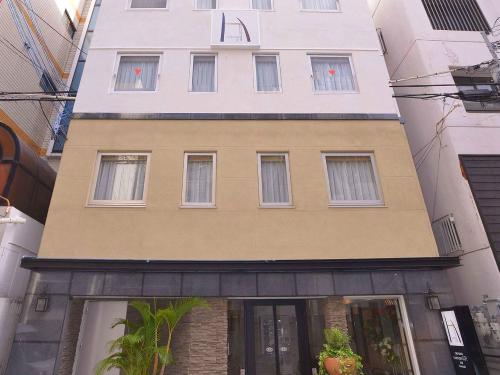 ?Upper right is Main Building, and lower right is the entrance of Annex.
Okinawa Prefectural Government Office ・・・5 minutes
Naha City Hall             ・・・2 minutes
Naha Bus Terminal          ・・・3 minutes
Monorail Kenchomaé Station  ・・・4 minutes
Monorail Asahibashi Station  ・・・5 minutes
Access from Naha International Airport
From Naha Intl. Airport, it is only 10 minutes by car or taxi, and it is 12 minutes by monorail up to Kenchomaé Station. You will arrive at KARIYUSHI LCH. after 4 minutes walk.
Click the map below to enlarge.